InCorona Premier Listing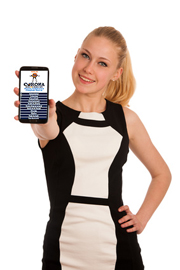 Cell Phones, Mobile & Wireless
in the Corona California area.
Potential customers visiting this page searched for cellular, cell, wireless, phone, service, plans, data, tablet, mobile, handheld, accessories, screen, Android, Apple in the Corona, CA area.
This Top of Page Position Is Available!
See your Business in this spot!
To learn about this top position advertising opportunity click here!
Please See Below for General Directory
of Cell Phones, Mobile & Wireless
---
Directory
Cracked Screens
& Computer Repair
www.crackedscreens.net
YourWirelessConsultants@Yahoo.Com
(951) 227-9991
2315 California Avenue Map
Corona, CA 92883

951 Repairs
(951) 291-1850
1344 W 6th Street Map
Suite #109
Corona, CA 92882

AT&T Wireless
(951) 280-0199
Local Online Guide
2690 Tuscany Street Map
Suite 102
Corona, CA 92881

Sprint
(951) 340-1924
Local Online Guide
3580 Grand Oaks Map
Suite 101
Corona, CA CA

Verizon Wireless
(951) 898-0980
Local Online Guide
2540 Tuscany Avenue Map
Suite 101
Corona, CA 92881

ADD YOUR COMPANY FOR FREE
Click here for your free listing
in our general listing directory.

Click here to learn more about becoming
one of InCorona's "Premier Listings"
and start your company on the way
to enjoying increased sales and
traffic by utilizing this highly
effective marketing tool.
Restaurants| Shopping| Entertainment| Services
Home | Search | Advertising Opportunities | Web Design | Contact InCorona | About US | Site Map | Help