InCorona Premier Listing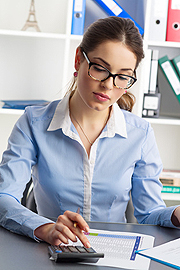 CPA's Accountants & Tax Professionals
in the Corona California area.
Potential customers visiting this page searched for cpa, accountants, tax, taxes, business, accounting, records, books in the Corona, CA area.
This Top of Page Position Is Available!
See your Business in this spot!
To learn about this top position advertising opportunity click here!
Please See Below for General Directory
of CPA's Accountants & Tax Professionals
---
Javed Akhtar, CPA
www.jatcpataxservices.com
JavedAkhtarCPA@gmail.com
(949) 872-9206
2045 Compton Avenue Map
Suite203
Corona, CA 92881

Tom Willenborg CPA
tomwillenborg@usa.net
(951) 277-9625
22435 White Sage Street Map
Corona, CA 92883

Almas Accounting and Tax Service
(951) 356-5255
469 E Harrison Street Map
Suite B
Corona, CA 92879

Ayoub & Associates CPA Firm
(951) 273-9090
268 N Lincoln Avenue Map
Suite 8
Corona, CA 92882

Carrillo's Income Tax & Insurance
(951) 278-9028
1426 W 6TH Street Map
Suite 205
Corona, CA 92882

Christopher Jonathon Ramirez
EA & Associates LLC
(951) 356-1295
370 W Grand Avenue Map
Suite 208
Corona, CA 92882

Coleman's Tax Service
(951) 768-1055
Corona, CA 92882

H&R Block
(951) 739-0881
Local Online Guide
2690 Tuscany Street Map
Suite D4 103
Corona, CA 92881

Kerr & Amatulli CPAs
(951) 736-1120
2275 Sampson Avenue Map
Suite 115
Corona, CA 92879

Value Resources CPAs, P.C.
(951) 735-9930
1741 Third Street Map
Norco, CA 92860

ADD YOUR COMPANY FOR FREE
Click here for your free listing
in our general listing directory.

Click here to learn more about becoming
one of InCorona's "Premier Listings"
and start your company on the way
to enjoying increased sales and
traffic by utilizing this highly
effective marketing tool.
Restaurants| Shopping| Entertainment| Services
Home | Search | Advertising Opportunities | Web Design | Contact InCorona | About US | Site Map | Help