InCorona Premier Listing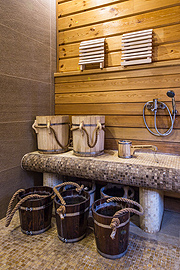 Tile, Carpet, Wood Floors & Home Flooring
in the Corona California area.
Local information on floor, tile, wood, hardwood, pergo, slate, carpet, moulding, granite, marble, porcelain, travertine, limestone and flooring in the Corona, CA area.

This Top of Page Position Is Available!
See your Business in this spot!
To learn about this top position advertising opportunity click here!
Please See Below for General Directory
of Tile, Carpet, Wood Floors & Home Flooring
---
Saddleback
Flooring Company
(951) 751-1187
Corona, CA 92877

Floor & Decor
(951) 808-3360
200 Hidden Valley Parkway Map
Norco, CA 92860

LBJ Flooring Inc
(951) 454-4459
501 N Smith Avenue Map
Corona, CA 92882

R and V Flooring and Carpets
(951) 736-0039
1111 E 6TH Street Map
Corona, CA 92879

Schryer's Tile and Grout Restoration
(951) 233-3933
11564 Milbury Court Map
Corona, CA 92880

ADD YOUR COMPANY FOR FREE
Click here for your free listing
in our general listing directory.

Click here to learn more about becoming
one of InCorona's "Premier Listings"
and start your company on the way
to enjoying increased sales and
traffic by utilizing this highly
effective marketing tool.
Restaurants| Shopping| Entertainment| Services
Home | Search | Advertising Opportunities | Web Design | Contact InCorona | About US | Site Map | Help