InCorona Premier Listing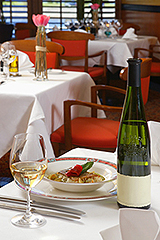 Greek and Mediterranean Restaurants
in the Corona California area.
Local information on greek, mediterranean, food, corona, ca, california, gyros, pita, falafel, hummus, dining, ka-bobs in the Corona, CA area.
This Top of Page Position Is Available!
See your Business in this spot!
To learn about this top position advertising opportunity click here!
Please See Below for General Directory of Greek and Mediterranean Restaurants
---
Directory
D'Vine Mediterranean Experience
(951) 356-5001
Local Online Guide
2570 Tuscany Street Map
Suite 101
Corona, CA 92883

True Mediterranean Kitchen
(951) 371-8885
469 Magnolia Avenue Map
Suite 105
Corona, CA 92882