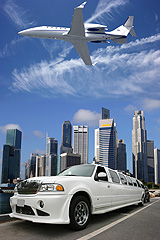 Limo, Airport Shuttle, Limousine,
Sedan, and Town Car Services
in the Corona California area.
Local information on limo, airport, shuttle, limousine, sedan, town, car, hummer, specility in the Corona, CA area.

This Top of Page Position Is Available!
See your Business in this spot!
To learn about this top position advertising opportunity click here!
Please See Below for General Directory
of Limo, Airport Shuttle, Limousine, Sedan, and Town Car Services
---
Affordable Limousines
www.AffordALimousine.com
(951) 538-0768
18764 Consul Avenue Map
Corona, CA 92881

Corona Limo Service
www.LimoRiverside.com
LimoRiverside@gmail.com
(951) 221-4661
Corona, CA 92883

A1 Sedan Service
(909) 772-8516
2492 Mandarin Drive
Corona, CA 92879

AFG Luxor Limousine
1# Professional Limos Service
(951) 818-7863
Corona, CA 92882

Go Fly Airport Shuttle & Sedan
800-994-6359
Corona, CA 92879

Pilot Limousine Service
(951) 687-1255
3211 Van Buren Blvd
Riverside, CA 92503

The Perfect Limo
(951) 371-1733
Corona, CA 92881

7 Stars Limos
(949) 750-7700
Orange, CA 92863

ADD YOUR COMPANY FOR FREE
Click here for your free listing
in our general listing directory.

Click here to learn more about becoming
one of InCorona's "Premier Listings"
and start your company on the way
to enjoying increased sales and
traffic by utilizing this highly
effective marketing tool.
Restaurants| Shopping| Entertainment| Services
Home | Search | Advertising Opportunities | Web Design | Contact InCorona | About US | Site Map | Help