InCorona Premier Listing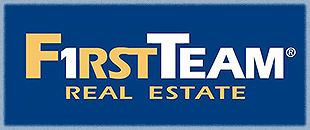 Lisa Mahoney
First Team Real Estate
200 S. Main Street
Suite 100 Corona, CA 92882
Phone: (951) 283-9651
Fax: (951) 270-2810
Email: LisaMahoney@firstteam.com
Two decades of experience in Real Estate, serving both buyers and sellers, as well as investors, distressed properties, and new home builders, Lisa has helped 100's of families achieve their dreams of home ownership. Lisa is a trusted advisor, neighborhood specialist, expert negotiator, troubleshooter, and step by step guide. What makes working with her such a pleasure? She is focused on service…from the first phone call, to closing, and beyond.

In every transaction there are numerous hurdles to overcome, some minor, some a little more complicated. Lisa's extensive experience allows her to recognize any potential issue and resolve it before it becomes unmanageable.

Local Corona Resources

Things to Consider When Buying a Home

Things to Consider When Selling Your Home

Lisa has also been a mentor and coach to dozens of agents new to the business, guiding them to success throughout the first year of their career.

She takes great pride in her attention to detail, excellent customer service, and continually exceeding her clients' expectations. Loyal clientele, personal referrals, and repeat business are the cornerstone of Lisa's business. For Lisa, it is not just about a transaction, it's about creating a long-lasting relationship.

In her spare time, Lisa loves spending time with her family, going to the beach, hiking, and traveling to major league baseball parks. She has volunteered for Meals on Wheels, Helping Hands, and was a founding member of Books 4 Billy, a nonprofit organization that helped raise funds for brain cancer victims and their families.

Contact Lisa for the information you need so she can help you get to where you want to be!
Lisa Mahoney
951.283.9651
First Team Real Estate
www.LisaMahoney.net
---
First Team Real Estate
Lisa Mahoney
www.LisaMahoney.net
LisaMahoney@firstteam.com
(951) 283-9651
200 S. Main Street
Suite 100
Corona, CA 92881

Action 1 Realty
Broker Ana L Locklin
(909) 263-3929
370 W. Grand Blvd
Suite 206
Corona, CA 92882

Berkshire Hathaway
Yvonne Mendez, Realtor
(951) 733-9328
315 Magnolia Avenue
Corona, CA 92879

Big Block Executives
(702) 409-4794
518 Queenslands Circle Map
Corona, CA 92879

Century 21 Now Realty
Suzan Valentin
(951) 907-4020
161 N McKinley Street Map
Suite 120
Corona, CA 92879

Diana Renee Real Estate
(714) 287-0669
4160 Temescal Canyon Road Map
Suite 500
Corona, CA 92883

Dolce Ibarra
Realtor
(951) 531-7009
2275 South Main Street
Suite #105
Corona, CA 92882

Keller Williams Realty
Steve Johnson
(951) 314-0819
4160 Temescal Canyon Road Map
Suite #500
Corona, CA 92881

Professional Realty Services
(951) 454-3805
1700 Hamner Avenue Map
Suite 2E
Norco, CA 92860

Realty One
Larry Kleasner
(951) 833-1119
1260 Corona Point
Suite 102
Corona, CA 92879

Realty One Group
(949) 233-6956
Los Altos
Suite #100
Misson Viejo, CA 92695

Reliance Real Estate Services
Bobbie Johnson
951-809-4484
1325 Corona Pointe Court Map
Suite 102
Corona, CA 92879