InCorona Premier Listing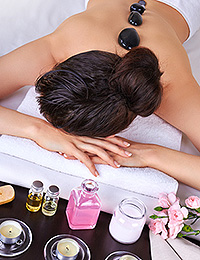 This Premier Advertising Spot is Available for
Spas and Massage
in the Corona California area.
Potential customers visiting this page searched for massage, relax, beauty, spa, couples, hot, springs, mud in the Corona, CA area.
To learn how your company can enjoy this top
Advertising Position click here!
Please See Below for General Directory
of Spas and Massage
---
Directory
Glen Ivy Hot Springs
1-888-453-6489
25000 Glen Ivy Road Map
Corona, CA 92883

Happy Nails and Spa
(951) 898-1577
Local Online Guide
2470 Tuscany Street Map
Siuite 1034
Corona, CA 92881

Massage Envy
(951) 371-3689
Local Online Guide
2225 Eagle Glen Parkway Map
Suite 101
Corona, CA 92883

ADD YOUR COMPANY FOR FREE
Click here for your free listing
in our general listing directory.

Click here to learn more about becoming
one of InCorona's "Premier Listings"
and start your company on the way
to enjoying increased sales and
traffic by utilizing this highly
effective marketing tool.
Restaurants| Shopping| Entertainment| Services
Home | Search | Advertising Opportunities | Web Design | Contact InCorona | About US | Site Map | Help